Peacock Billiards
James joyce bistro
Recreation X dining
Rental Rates
All charges are pro-rated to minute. Please contact our front desk at 2503843332 to make a reservation.
For large events or parties please contact Johnny at jlang@peacockbilliards.com
Please note: we do not accept reservations commencing after 7pm.
Weekly Specials
October 18th - 24th

Soup
Creamy Baked Potato
shredded cheddar, bacon, scallion
$5 (cup) - $7.5 (bowl, served with grilled bread)
Burger
Return of The Mack
house made beef patty stuffed with cream cheese, cheddar, pickle, and onion, peacocks special sauce, shredded iceburg lettuce, served on a toasted sesame brioche bun;
add soup, salad or fries $4.5
$12
Not a McChicken
our take on the rotten ronnie's classic, panko breaded chicken breast, shredded lettuce, mayo, toasted brioche bun; add soup, salad or fries $4.5
$9
Dessert
Pumpkin Spiced Creme Brûlée
$5.5
Dark Chocolate Torte
mulled cherry & strawberry puree, whipped cream
$7
Cocktail
Bourbon Sour
bourbon, lime juice, egg whites, soda, bitters
$7.5 (double)
Feature Beer
Strathcona - Love Buzz Peach Sour (Vancouver)
$7 (473ml tall can)
Sales
We sell a variety of new and used pool and foosball tables.
For details and a price list please email David Peacock at david@peacockbilliards.com
RASSON VICTORY II PLUS
Rasson Victory II PLUS competition pool table, as shown in televised International tournaments and many exceptional trick shot videos. This table is comprised of precision cut 30mm (1.18") thick 3pc premium RASSON slate, machined flat to precision within a tolerance of less than 0.1mm. 30 unlike the other tables on the market. Each point of the slate tightens the rail and slate better to provide a fine resistance to collision, seismic and abscission; and also offers a more averaged and accurate ball response.
The Adamath composite wood rail is made with a unique process technology that compresses the wood with phenolic resin, into a precious and accurate hardwood veneer, resulting in a luxurious look with an ultra durable finish that is resistant to warping, scratches, moisture, and heat.
DISTINGUISHING FEATURES:
• Diamond white mother of pearl rail sights
• Unique Adamath-Wood Rail with phenolic resin compressed into hardwood veneers
• Artemis brand rubber from Germany
• Patented and perfectly matched drop pockets (TPE material pockets liner and metal corner)
• Aluminum support beam offers stable support to slate and guarantees level of whole table
• Patented Level System for slates
• Cabinet leveling system
• 1-1/5" (30mm) slate
*Approved by EPBF ( Categorized as a "Match A" table )
JOY BILLIARDS "UNIK"
The whole table weighs 2,000 pounds (a ton! for a pool table?) instead of 1,000-1,200 pounds. The UNIK is one and two thirds times as heavy as a Diamond ProAm or a Rasson Victory 2+ or a KSteel2 (all well-built, heavy, player's tables). The 3-piece slate on the UNIK is 1.75" thick - 45mm - which is what is used for 6x12 snooker. It weighs in at 1,200 pounds for the slate alone.
But the under-carriage - you couldn't call it 'legs and frame' as you would a normal table - are massive pieces of steel, well-thought-out, strongly connected, in an ultra-modern design the world has never seen before. 'Over-built' is an understatement. Getting the slate level was the easiest ever seen by three experienced mechanics.
I want to say to all: Iv'e never in my life had anyone work so diligently to support my choice of a purchase as Nancy at Joy. With hands together, a deep bow of gratitude, my dear.
HISTORY & Art
In 1981 David Peacock opened Peacock Billiards, raising the expectations for pool halls everywhere and creating the modern, upscale billiard room. In 2007 our new location opened, was crowned the Best Pool Hall in North America Billiards Digest, and added the James Joyce Bistro, raising standards once again, this time for the food, atmosphere, and artwork that one can enjoy in a billiard room. We offer familiar, yet gourmet dishes on our menu, and always have something special on for dinner or late night.
Service work
Peacock Billiards offers a wide range service work options for your pool, snooker or billiard table. Moving? Setting up a table? Or need a some repair and/or maintenance? We offer leading customer service and professional table work for Vancouver Island and the Gulf Islands. We are fully insured and offer a wide range of products and services to meet your needs. If you need something done with a pool table we are the people to call, including but not limited to:
Recovering cloth

Rubber replacement

Leveling

Table repair

Transport

Set-up

Parts and equipment

Sales, new and used

Dismantling

Cue repair, re-tipping, wrapping, ferrule replacement
Please send all pool table service work inquiries to
Drew Pedersen drew@peacockbilliards.com
Please send all pool cue repair related questions and requests to
Johnny Lang jlang@peacockbilliards.com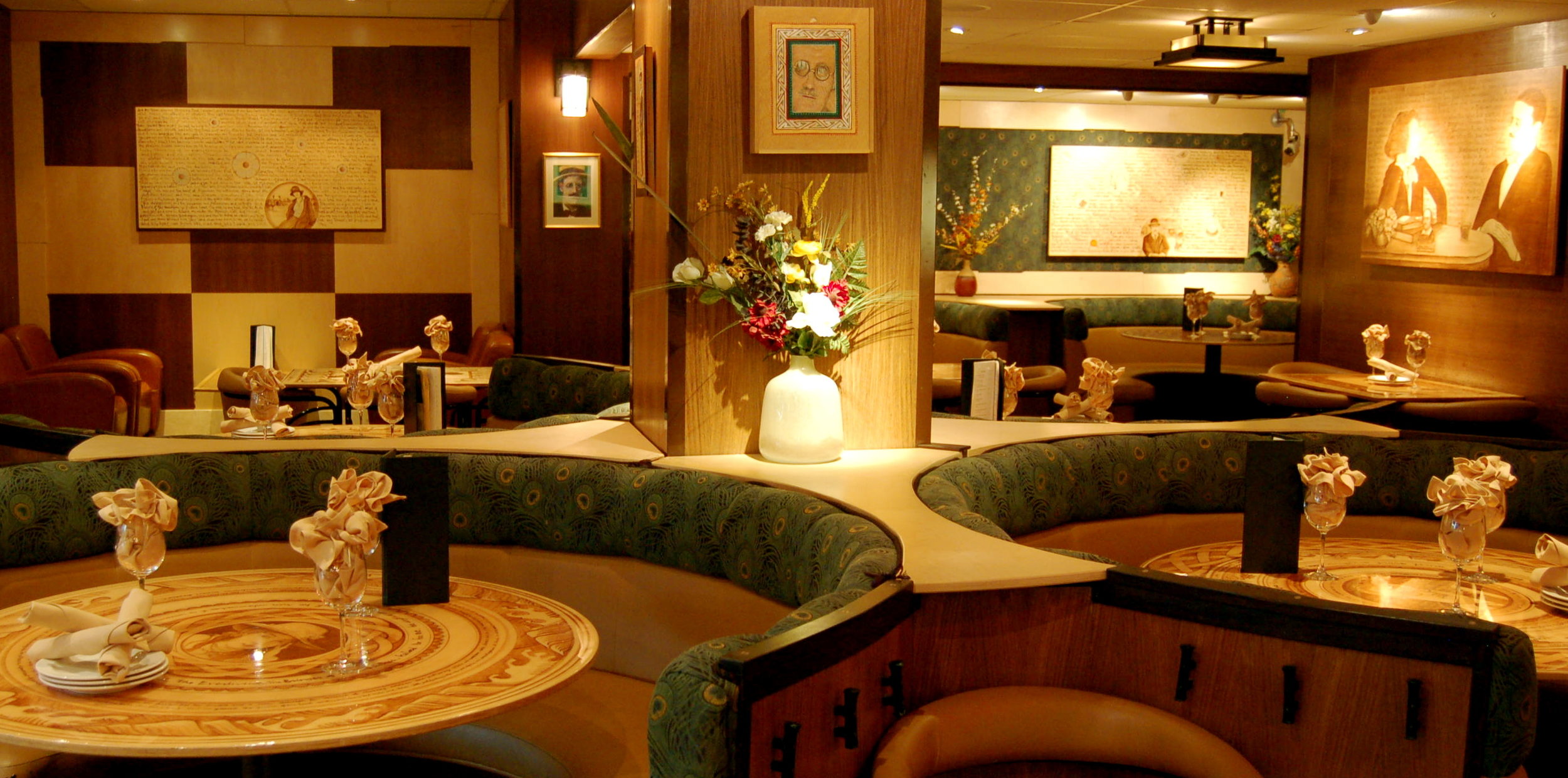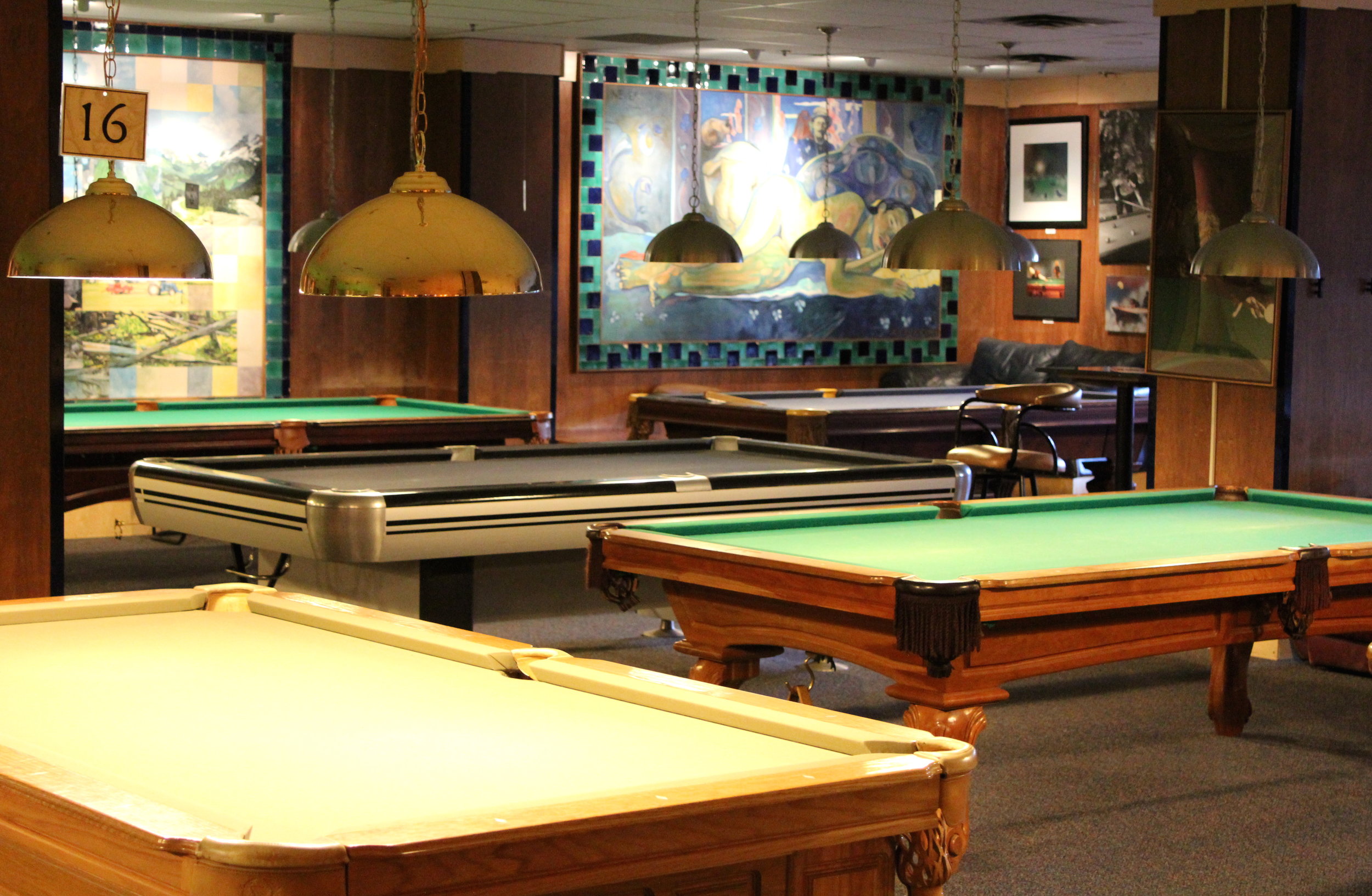 contact
Located in the heart of Victoria, BC on the corner of View & Douglas.
1175c Douglas St.
Victoria BC
V8W 2E2
Reach the front desk by phone:
250 384 3332
Or by email:
info@peacockbilliards.com
Contact Us
Do you have a question about services or wish to make a reservation? How about an inquiry about pool table repair or merchandise. Please feel free to contact us with any and all questions you might have.
Tournament & League Info
Victoria is home to a number pool and pinball leagues. Although Peacocks is a host venue for all leagues, local leagues are operated independently. Please review the following information to find the league that's right for you.
UPCOMING TOURNAMENT AT PEACOCKS!
Sunday/Monday BCA/CCS 8-Ball (operated by Del Halford):
http://www.vi8b.com/guestbook/
Monday 10-Ball (operated by Phil McKay):
For info please email philmckay1@shaw.ca
Tuesday BCA/CCS Handicapped 8-Ball (operated by Larry & Andea Wilson):
http://www.vipl.ca/
Wednesday Divisional 8-ball (operated by Victoria Eight Ball Association):
http://www.veba.ca
Monday/Wednesdays IFPA Pinball (operated by Dan B.):
for info contact victoriapinball@gmail.com